Orlando DUI Attorney
Whitney S. Boan Protecting Your Right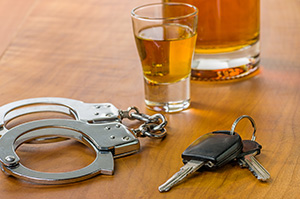 Despite the common occurrence of DUI cases in Orlando, FL, they are never easy to deal with. From the time that you are charged, you are viewed with a particular scrutiny, and it can be increasingly hard to live a normal life. Depression, anger, and hurt are common feelings that accompany a DUI charge, but that doesn't mean that you have to go down that path. The first step after getting charged should be to seek assistance from an experienced criminal defense lawyer such as Whitney S. Boan, P.A.. There are many intricacies that go with DUI cases, and depending on the severity of the crime, you could be seeing a multitude of punishments. Don't let your future hang in the balance; hire a DUI lawyer who has a great track record with cases such as yours.
At Whitney S. Boan, P.A. in Orlando, FL, your needs take a priority. Your case is serious to us, and as a result we are here for you when you need us. All you need to do is call: (407) 413-9569
How can an attorney help you?
From the moment you're faced with a DUI charge, your license is revoked in the state of Florida. Depending on the severity and times that you've faced similar charges, you may have your license revoked for longer periods of time or indefinitely. When taking a look at your case, an attorney will be able to see whether you are eligible to have this penalty reduced or removed altogether. This is merely the first way that a lawyer can help you, as taking a case to court can open the door to many other possibilities.
Believe it or not, an officer may have wrongly arrested you. Should an officer have illegally searched your vehicle, or stopped you under false pretenses, you have grounds to build your case on. An attorney will work with you to craft the argument from this perspective. While this is not an admission of guilt or innocence, it does produce an element of fault on the part of the arresting officer. While an officer may be in the wrong, it's also possible that the equipment is as well. Breathalyzers aren't perfect, and they can produce a false reading unless applied multiple times under the same circumstances. As with the officer argument, an attorney will be able to create a strong argument to your defense, and your chances of having charges removed grow exponentially.
Potential Penalties if Convicted of a DUI in Orlando, Florida
As mentioned before, the level of intoxication and history of DUI greatly change the penalties you may encounter. While the severity may change, there are certain conditions that exist across the board:
Jail Time
Community Service
Probation
Criminal Record
License Suspension
Fines
If you're facing your first DUI, the levels of these penalties are typically low, albeit still very damaging. A criminal record with a DUI can prevent you from living the life that you want, and it exists forever. Jail time and other penalties adjust depending on the number of DUIs that you have been charged with in the past. While these are all serious punishments, an experienced attorney should be able to help you fight the charges against you, and ultimately have them either reduced or completely removed.
If you want an attorney that will fight for your rights like no other, be sure to get in touch with Whitney S. Boan P.A. She's fought for hundreds of people just like you in the Orlando area. Get in touch with Whitney today and be sure to schedule a hearing immediately if you haven't already. The clock is ticking.
ARRESTED? CHARGED WITH A CRIME? NEED HELP?
Start with our FREE CASE EVALUATION: