Orlando Sex Crimes Attorney
Whitney S. Boan Protecting Your Right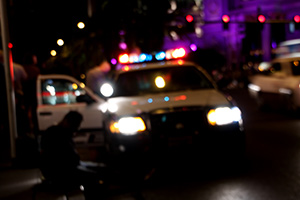 In the State of Florida, there are few crimes that are viewed as strongly as those involving sexual activities. There's a growing focus on sexual violence, and perhaps the largest ramification for those convicted is that their future is often completely destroyed. Preventing a guilty verdict is always the aim, but in this case, your entire life can benefit from being found not guilty. Having a very experienced criminal counselor at your side to help craft your defense can aid you in avoiding the social stigma that comes with these crimes.
At Whitney S. Boan, P.A. in Orlando, FL, your needs take a priority. Your case is serious to us, and as a result we are here for you when you need us. All you need to do is call: (407) 413-9569
What are the specific offenses?
Consent. It's a word that carries significant weight, and is the main element to many potential charges for sexual crime. The following are some examples where consent is taken into account:
Rape
Prostitution
Child Pornography
Abuse and Assault
Indecency
These offenses are taken incredibly seriously, because majority of the time, these are incidents where the victim is forced to act beyond a point where they are comfortable. Rape, child pornography, and abuse are considered the most severe and most heavily scrutinized of these potential offenses. The reason for this is that they involve taking someone who cannot defend themselves, and forcing them into an act to which they are not giving consent. In these cases, there is an incredibly negative social stigma that comes with being found guilty; it becomes nigh impossible to find employment, or live a normal life when found guilty. It is for this reason that you need the best representation to avoid being marked as a sexual offender.
A legal adviser that has spent their career developing their craft will be able to not only protect your best interests, but they will be able to give you a life without scrutiny. These cases are not cut and dry, and there are many opportunities for great defense. Do not let your future be held on the whim of a jury, and do not take on your case alone; Whitney S. Boan can provide you the insight that you would very much need to avoid being found guilty.
Due to the nature of these crimes being viewed so negatively, it's hard for the judge and jury to be completely impartial. The odds of you personally persuading either group to believe your defense is highly unlikely without the most secure evidence. A legal counselor who has history will be able to craft this defense with you and give you what you need. Time is of the essence, and you must act quickly. The sooner your case begins, the better your chances are of successfully reducing or removing your charges altogether. Call us today to find out how we can help you.
ARRESTED? CHARGED WITH A CRIME? NEED HELP?
Start with our FREE CASE EVALUATION: