Orlando Federal Crimes Attorney
Whitney S. Boan Protecting Your Right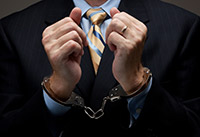 In the realm of criminal charges, being convicted of a federal crime is considered one of the most delicate and most severe of punishments. Defense in these situations is far more difficult, as the opposing prosecutors are often times more experienced than your standard case. As a result, this can be one of the most trying times of your life, and it should be made easier by having the best criminal defense representation. Whitney S. Boan is well aware of how difficult this time can be for you, and will work with you to build a strong defense for your time in the courtroom.
At Whitney S. Boan, P.A. in Orlando, FL, your needs take a priority. Your case is serious to us, and as a result we are here for you when you need us. All you need to do is call: (407) 413-9569
What are federal crimes?
While most offenses are considered serious, there is a unique severity that accompanies these charges. Mail fraud, kidnapping, bank robbery, tax evasion, counterfeiting, or desecration of any government building or object can qualify as a federal crime; even in circumstances where you are merely an accomplice. It's in your best interest to let a professional take your case on rather than attempting self-representation. This is due in large part because there must be court time on both the state and federal level. It's rare for the common person to know the best methods of defense at both levels.
What should you do after an arrest?
Time is not on your side when dealing with these crimes, as they typically start quickly due to their nature. Finding a lawyer who will fight for you should be your first step after being apprehended. An attorney that can build your case with you can help to combat the prosecution who is spending their time finding ways to put you behind bars. Since these are serious offenses, they should not be taken lightly, and proper research should be done when picking your attorney.
Once your hearing date has been set, the clock starts ticking. Teams quickly move to dig up evidence for and against you. While each case is different, there are similarities between all federal charges, so when facing experienced prosecutors, know that they have dealt with many cases like yours.
Your future is very much at stake, but that doesn't mean that it needs to be filled with fear. An aggressive and strong attorney like Whitney S. Boan can help to alleviate some of that fear. It's not an easy road to go down, and it can potentially take months to years of your life, but to prevent a permanent stain on your life, you need the best representation. Our offices are here to work for you, and get your charges reduced or removed altogether. So do not wait long, and call our offices the moment you are facing the repercussions of a federal crime.
ARRESTED? CHARGED WITH A CRIME? NEED HELP?
Start with our FREE CASE EVALUATION: